Dynatech now offering Stainless Steel Headers for 604 Dirt Late Models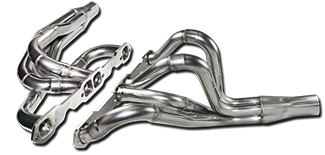 Dynatech's Headers are the best performers we've found on the market. Now they've gotten even better by being offered in stainless steel. High quality stainless stainless steel increases header life and exhaust velocity versus mild steel. They are sold as a set--complete with headers, an extension, elbow, and torque-boosting anti-reversion mufflers designed by Hendren Racing Engines.
We've worked closely with Dynatech and Crate Insider is the first to introduce these to the public. Click here to Buy!