Top 10 Reasons Racers Struggle To Get Sponsors and How To Stop The Struggle and Start Attracting Sponsors NOW!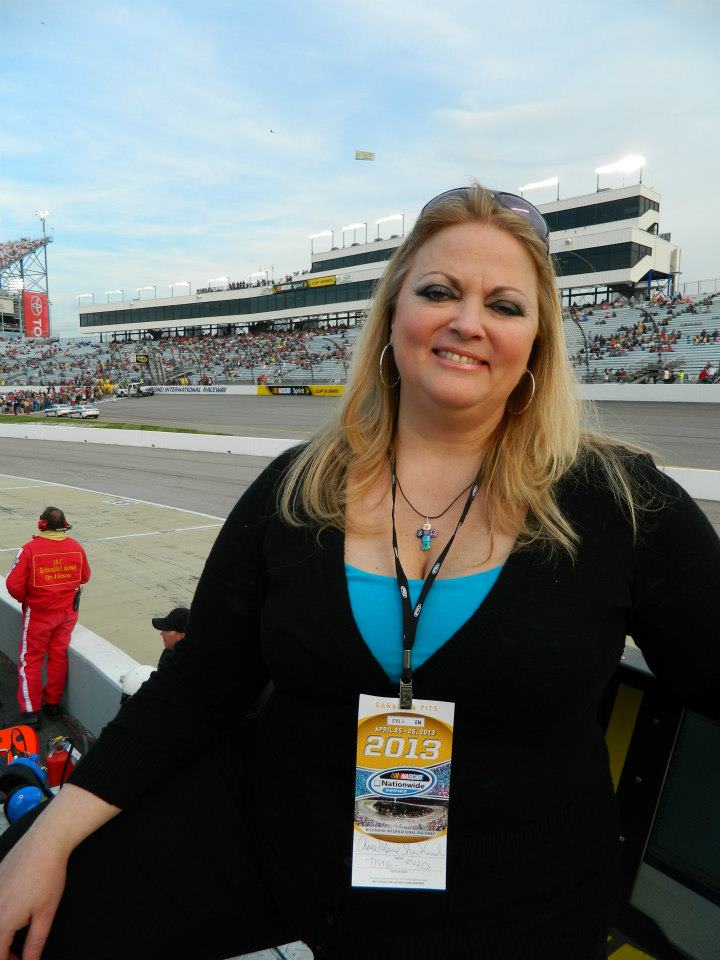 Expert contributor Annamarie, Founder of Marketing at Full Speed offers this advice to racers:
Having a fresh perspective when working on solutions to your problems makes all the difference. Albert Einstein said: "Problems cannot be solved at the same level of awareness that created them." When I coach, I become that person that can give my clients a fresh perspective and guide them more quickly to solving their problems. They were stuck on their own for a long time because they were still in the "problem awareness". When clients and students start in my programs, as their coach I am already in the "solution awareness" for solving their problems. This always works really well for our coaching sessions and I hear this alot from them; "wow, I did not think of that" or "wow, I never saw it that way". It's not their fault - it's human nature.We are always too close to our own problems to see the forest through the trees.
That is why I coach and mentor. I love to be able to help people through this. I enjoy creating solutions for others. With that being said, I see so many racers stuggling with the same problems and issues over and over. Here are some of the reasons behind these common problems/struggles to help you get a fresh perspective and how to start approaching these with my solutions.
Top 10 Reasons Racers Struggle To Get Sponsorship
1.) Do not know how to market themselves and show their value
2.) Believe 'doomsday' news about the economy so don't try
3.) Fear holding them back "mental blocks"
4.) Using "push" sales tactics instead of "pull" marketing strategies
5.) Not focusing on building business relationships
6.) Focusing too much on racing results and not enough on marketing results
7.) Racing beyond their budget until too broke to even start marketing
8.) Waiting too late to start marketing
9.) Expecting other people to do the marketing for them
10.) Not being willing to learn and try new things
10 Things Racers Can Do To Stop the Sponsorship Struggle and
Start Attracting Sponsors Now
1.) Make a conscious decision to start marketing more and create a marketing plan around your racing - understand that you must show a unique marketing value to a company over and above the name on the car and the suit - and decide to get creative. You want to be able to say to a company "we have something here that you can't get anywhere else" or "we have a direct way to drive customers to you" and show the value in how you will do exactly that.
2.) Understand that the more negative news you allow yourself to believe, the more it will hold you back from moving forward. There are always sponsors out there, no matter what the economy. My clients and students are signing them as I write this. Some of the most famous millionaires in history came out of the great depression. Have a positive, grateful and abundant mindset and get yourself out there networking with new businesses. While everyone else is sitting home thinking they cannot try because of the economy, you are out building relationships with new emerging companies. You will be way ahead of the game.
3.) FEAR and MENTAL blocks. Your mind is your biggest enemy when it comes to success in anything in life, not just racing and sponsorship. Here is the key. You need to ask yourself: "what is holding me back?" Your subconscious could be telling you: "If I get a sponsor, that means I have to answer to them and I don't want the responsibility" or "Getting a sponsor is too hard to do and what if I get rejected - does that mean I am not good enough?".....This is FEAR speaking to you holding you back from moving forward. You must bring it to the surface and deal with it, and then overcome it to move forward. The doors will open up for you once you get rid of these fears and mental blocks - trust me on this.
4.) Attracting sponsors comes from you and your team doing the things you need to do to "pull" in the interest from companies. Getting sponsors to sign with you is about the "bait" not about the "hunt". You must use more of a "Pull" approach rather than "push". Cold calling, cold emailing and mass proposal mailings does not work. Building pull marketing strategies is the key, getting yourself and your team out there in a big way and having the marketing power and strategies to "pull" them in. Giving before receiving is a big one.
5.) Sponsorship is all about relationship building with companies. Growing the Like, Know and Trust Factor. Your goal is to be an irresistible marketing value to those relationships so they want to spend money with you. To build business relationships you must go where they congregate. This means away from the racetrack. The time must be set aside to do this all through the season in order to be effective for each next season. Think ahead and build your pipeline and rolodex.
6.) Racing results are just a part of what sponsors are looking for. In the modern market companies want to see the marketing value and how it will directly help their company grow and build sales and exposure. They want to see a return on investment - so how can you give this to them? Get creative and use your winning record to leverage other marketing promotions, Become a local celebrity away from the track too. The bigger your presence, the more you can do for them. It has to be the full package, track performance and marketing, with more of an emphasis on marketing. (Most sponsors put more importance on marketing results than they do team performance on track in my experience).
7.) I am here to take the pressure off you. Here is what I know for SURE. You do not have to race beyond your means or until you are broke to have success in this sport. Here is the key. Your success in attracting sponsors and advancing in the sport all comes down to strategy based on your budget. You should plan where and when to race based on the value of the events (exposure/purses/learning experience). Continuing to race weekly when you are strung out on funds and under financial stress is just going to make matters worse. Instead create a detailed budget and a "per race" schedule on what you can afford to go and run well with minimal stress and promote it to the hilt. Sponsors do not want to sponsor racers who have run themselves into desperate times. They want smart racers that have strategy and a plan. That's the way they run their business and you should too. Your racing is a business. Start treating it as such. Take at least 25% or more of that budget and use it for marketing. The next year you will have more sponsors covering your budget because of the marketing you did the year before. So that means more racing with their funds and not yours.
8.) There is an old saying "wait broke the wagon down" the longer you wait to start marketing and attracting sponsors (because it's the marketing that attracts them) the longer you will have to pay for your own racing until you are left broke with little or no resources to do anything. There is another famous saying by author Napoleon Hill of 'Think and Grow Rich'. Napoleon writes in his iconic book: "Do not wait - the time will never be 'just right'. Start where you stand, and work with whatever tools you may have at your command and better tools will be found as you go along." I need not say more. Start marketing NOW.
9.) I know you want to succeed in racing. You guys love to win and that's why you race in the first place! You love to work on your own cars - because YOU want it done right, and of course as drivers - YOU are in the driver's seat and nobody else! You have control of the wheel because YOU want and know how to do it and win! When you strap in to start a race - you are focused on succeeding - just you and that race car! Why should it be any different with the marketing? When you leave this up to other people and don't have a hand in it, what do you think is going to happen? Not much. Understand that NO other person is as motivated as YOU are to RACE, no other person is as motivated to get the funds you need to succeed!! What does that say about getting other people to do something for you that they don't care about as much as YOU do? Your success is up to you. On and off the track. Nobody else. Gather a good team around you, good mentors and helpers and you lead the way. Have a major role in your own marketing and sponsorship attraction strategies and watch things immediately start to change for the better. Scoring your own new sponsor can be just as fist pumping as a race win!
10.) John F. Kennedy said: "Leadership and learning are indispensable to each other." To be a great leader of your team, to grow your career and to attract leaders of other companies to partner with you, you must first take the time to learn new things. Many times racers get stuck in old ways of doing things - or are afraid to try something new like social media marketing or hiring a coach like me to help them because they don't understand how it works. I run into this a lot. In the words of Dr. Phil McGraw "How's that working for ya?" You stay stuck trying to do this on your own and in a fog of mis-understanding. Listen; I know you want sponsors. I know you want to race and keep affording to do what you LOVE and even get your teams and careers bigger and better. But here is what I have learned. You have to step out of your own limitations and be brave and open to learning new ways to get better at what you do. The first thing you must do is be accepting of the fact that marketing has changed. Not just motorsports marketing and sponsorship - marketing as a whole entity around the world. Once you grasp that, accept it, and start to learn how you can make it work for you. YOUR entire world will open up. It won't just change your racing for the better. It will change your life. Learning, adapting and applying what you learned is the key to attracting the sponsors you need and your ultimate success. Remember the BEST investment you can ever make is in YOURSELF!
Assignment:
Take these 10 items and see which one you can start applying first. Start with one a week. Before you know it you will start to see big positive changes. You don't have to struggle! Racing should be something that is enjoyable and not stressful! This is not hard to do - just start one step at a time. You are struggling because you don't know what to do to fix it and that's not your fault! That's why I am teaching and coaching and getting the answers out there! I want to see you succeed and I am here to help you no matter what your situation! I am here to give you unconditional love, dedication, support, strategies and solutions. Let's make this happen and together get extraordinary results for your racing, your team and your career! ~ Annamarie
To see more info from Annamarie, check out her website at http://marketingatfullspeed.com/