Published by Crate Insider on 1st May 2014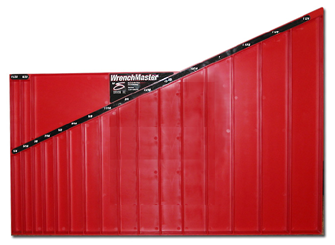 The WrenchBoss was created by racer, Dick Schiltz to solve the problem of digging through piles of wrenches to find the one you need. It is perfect for a shop toolbox or cart and is great to have in the toolbox in your hauler. Multiple wrenches can be stacked in each compartment. Even when you are bouncing down the road on your way to a race, when you arrive at the track, your wrenches will still be in order and easily accessible.
The product is available in red or black and can be ordered with metric or standard labeling. It is also available in multiple sizes to fit your toolbox. We like this product so much that we are offering it in our online store!